I don't have children (or even someone else's children) to make costumes for, so I didn't intend to create a costume tutorial. I have to admit that I'm only sharing this because it required B to dress up and pose for me.
I giggled the whole time I was taking photos.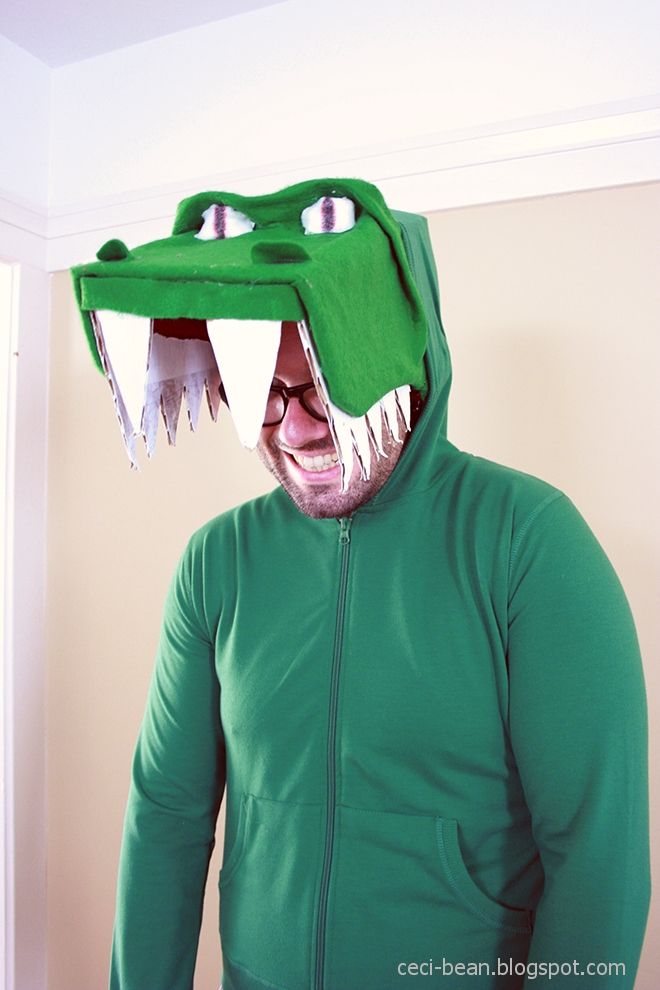 It was
so
worth it.
Of course, if you'd prefer to hear about how I made these for cute kids to wear trick-or-treating, we can go with that. What I will say is that no matter who they were intended for, they were really simple to make in just a few hours, with just a single trip to the store.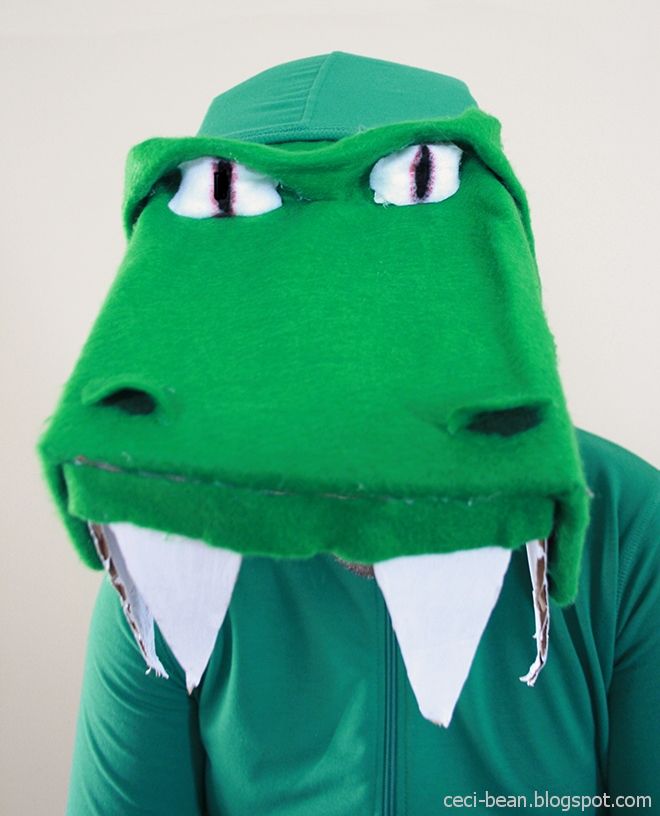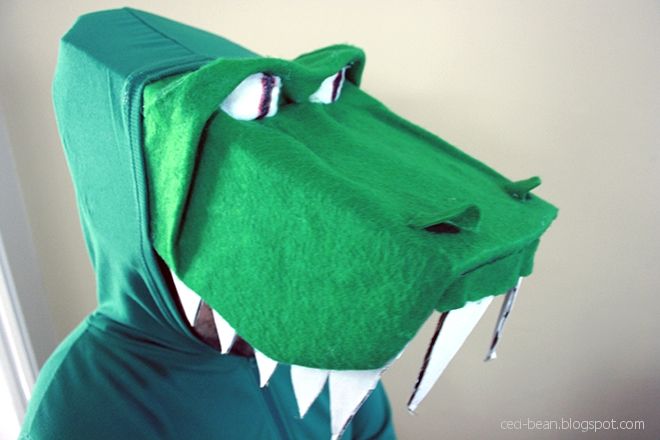 I know this is probably not the first DIY dinosaur costume you've ever seen, but this one will not make you resemble a
lamprey
like some other dino-costumes might. Just sayin'.
green hoodie
,
felt
,
stuffing
, cardboard and
paint
. That's it! And you might even have some of those items on hand.
Lucky you, craft hoarder!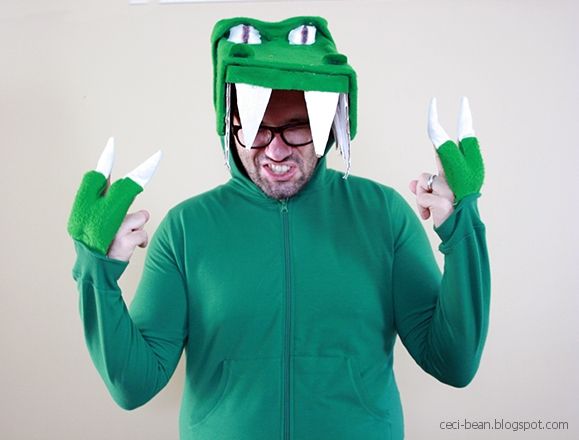 You can enlist your talented friend to help with sewing (thanks, Melissa!) if you wish, but I wouldn't hesitate to whip out my
trusty glue gun
for this either. How fun are the claws?
Rahhhr!
Next up, pterodactyl!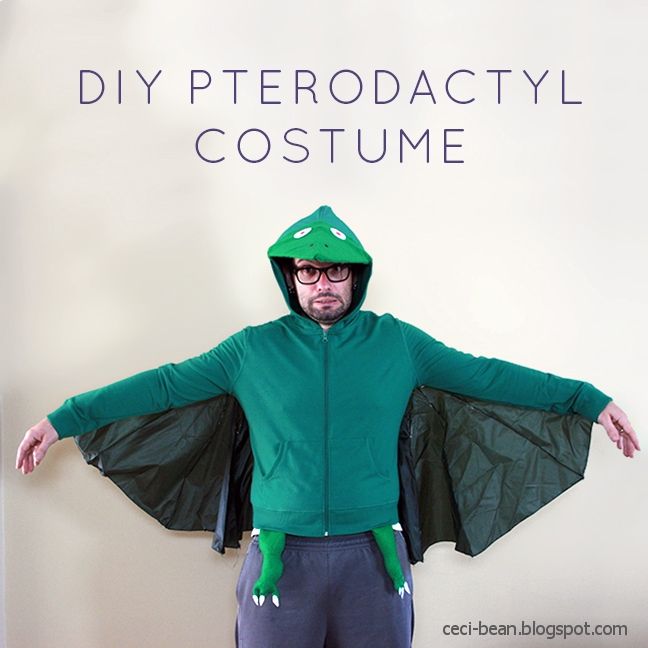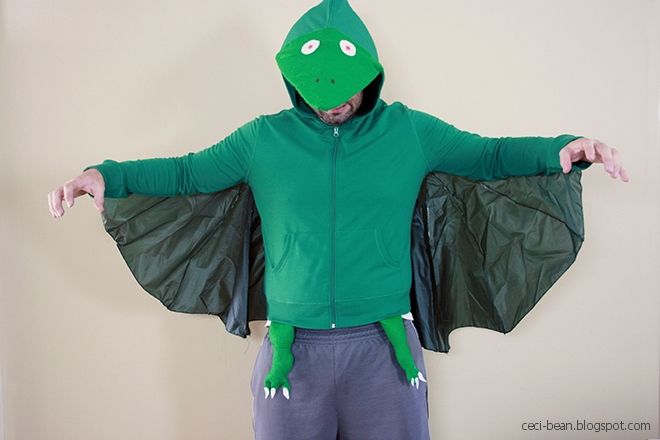 For the pterodactyl, add a
green umbrella
to the mix. This was the hardest thing to find. And by hard, I mean
not that hard
since I already told you we bought everything at one store. Those dangling feet on the front are just the best thing ever.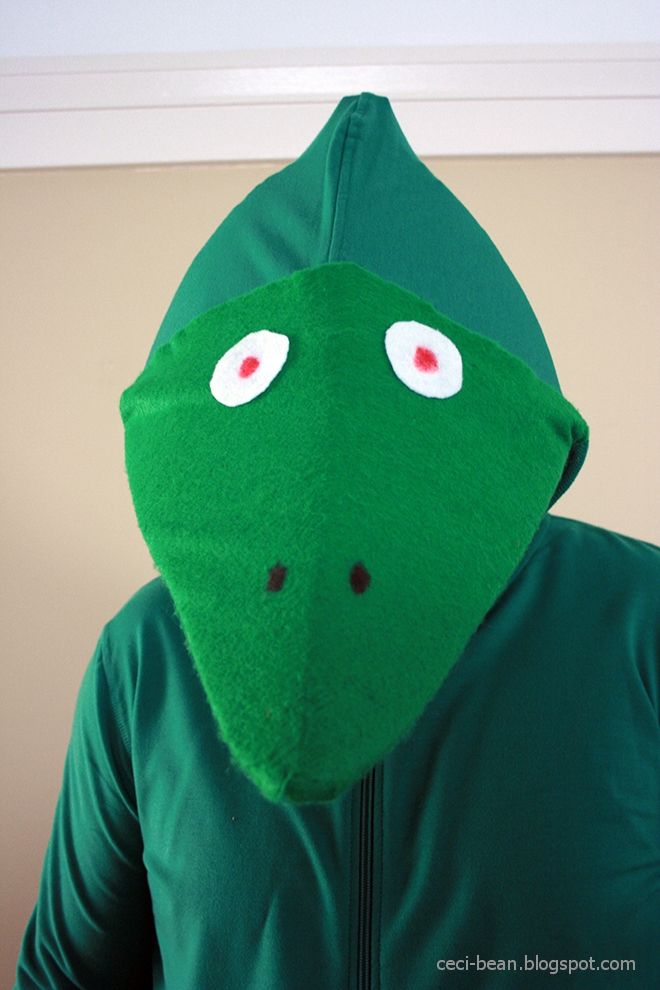 Is B a good sport or what?!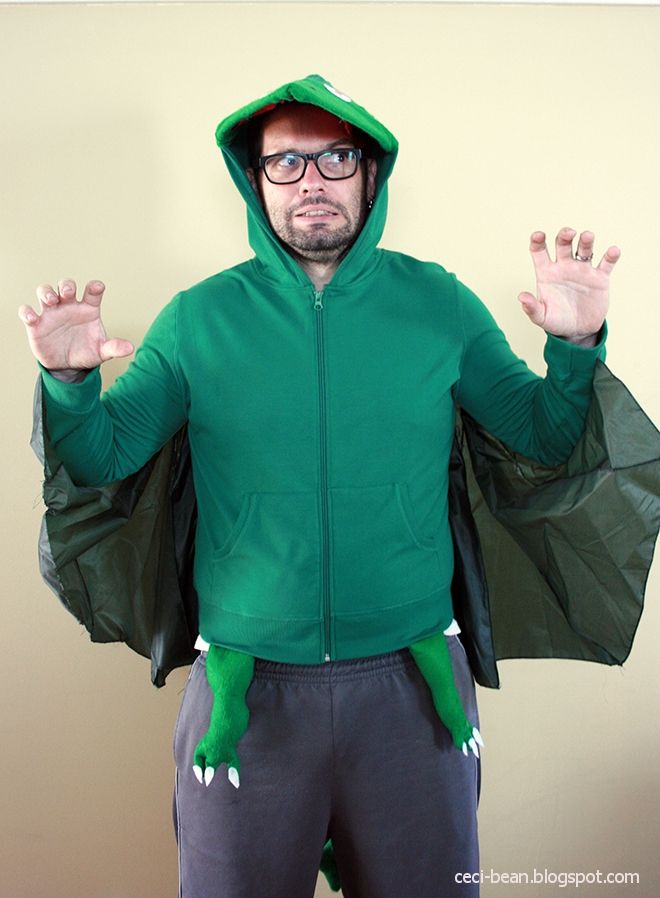 The best part of these costumes is that they are self-contained and easy to move in. That is helpful for trick-or-treating children and partying adults alike.
So there ya go. You can procrastinate and still knock out a fun costume in one day.
What's the best last minute costume you've come up with? My husband gets a million bonus points for rocking these costumes for me, right?