I'm not sure why I got so set on making a rope basket. I've never made one before.
I blame Pinterest and its plethora of cool Autumn-friendly crafts which tricked my brain into thinking it was scarf-knitting time (which is ridiculous, because it was hotter last weekend than it has been all summer in the Bay Area) so I settled on a woven basket which seemed practical and not reliant on weather to use.
After a bit of research, I realized that most people are going the
easy
smart route and simply gluing rope to existing containers. And while I think those look quite cool, I knew that type of project would not really satiate my need to knit something.
Upon further investigation, I realized that rope baskets aren't knit, but crocheted... a skill I do not have. Whatevs! I decided to wing it!
I bought some
sisal rope
at my local Ace and found some
yarn
in my personal stash.
My approach was pretty simple: wrap yarn around rope, two layers at a time. Repeat, repeat, repeat.
It didn't take long before I realized the wrapping of the yarn around the inner (or lower) length of rope was hard to do without some sort of tool. I considered the fact that a crochet hook was probably the tool I needed, but I wasn't interested in buying one just for this project. So I scanned the room for something that could work, and found a
hair clip
.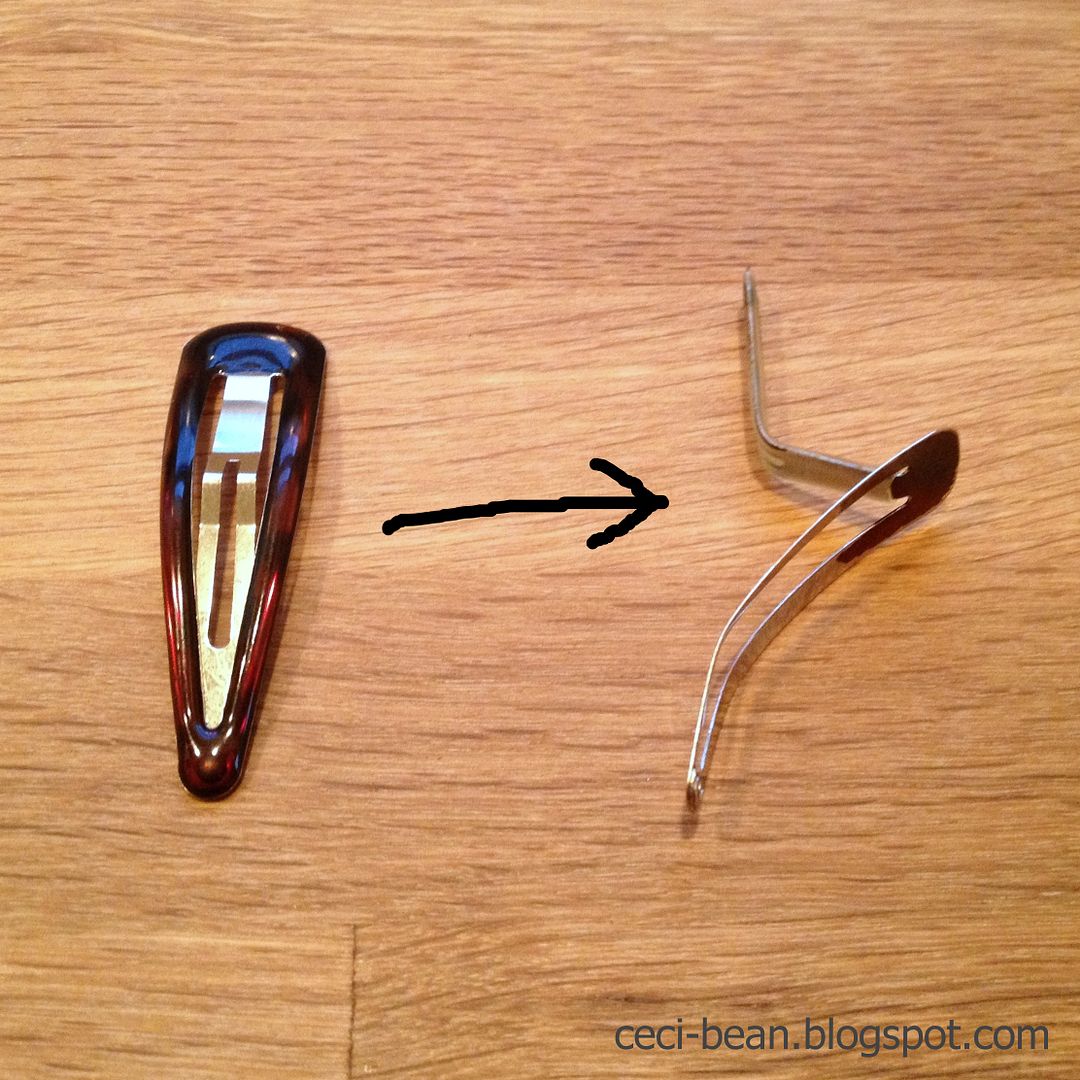 It won't be much help in the hair department anymore, but now it's a basket-weaving champ!
Can I just say that this sacrificed hair clip was the perfect tool for basket weaving??
I really got my rhythm down and several episodes of crappy television later, I had a basket.
I made a freaking basket with rope and a hair clip!
I'm like MacGyver.
But with crafts.
I'm pretty thrilled with the results. The basket ended up being about 6 inches wall and 10 inches wide, with just an 8 inch piece of rope leftover. I am tempted to buy a 100 ft rope and make a larger basket to match!
The basket is slouchy, but not too delicate. It reminds me of
this
basket from West Elm a little bit. Except with yarn. And smaller. But still functional and rustic and stuff.
While I don't really have
instructions
, I can share some tips for anyone else attempting this.
You may want to go heavy on the yarn in the very beginning. I didn't, and it resulted in a thumb-sized hole in the center of the bottom.

Don't cut the rope. It is easier to work with if it is continuous.
The yarn has to be cut to work with. I recommend cutting lengths to about a yard at a time. When you have about 4 inches left, tie on the new section to continue. I wasn't terribly careful about where the transitions happened, but you could be more careful and tuck them into the seams if it bothers you.
It is not difficult to transition from the bottom to the sides (just start building on top of the outer ring) but it is challenging to keep the sides even and straight. It is best to regularly pulled the walls upward (since they slouch) to make sure you're not widening or narrowing accidentally.
The handles were formed by slightly widening the top three layers of the walls and not wrapping the yarn around the lower layer to leave a gap. I did wrap the yarn around three layers at the start and stop of the handle to help give a little more support.
That's it! Would you make one of these? Would you use a bent hair clip?
I've linked up to Remodelaholic's and Tatertots & Jello's link parties.