This post brought to you by The a2 Milk Company™. The content and opinions expressed below are that of Ceci Bean.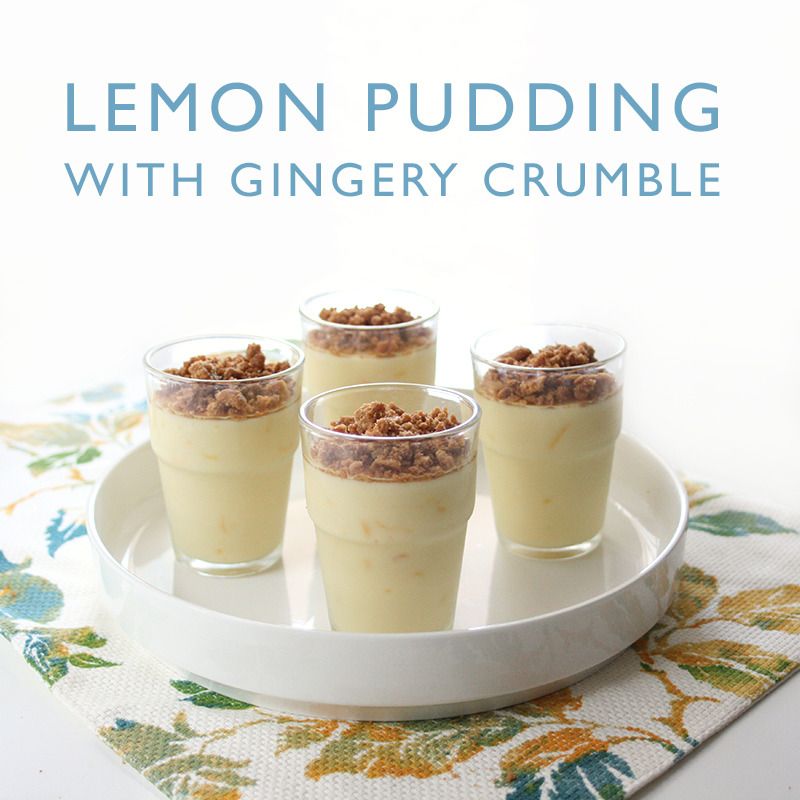 My son has started a daily ritual of walking up to the lemon tree in our front yard and demanding, in his limited vocabulary, to be given a lemon. Or a ball, as he calls most everything. His insistence is cute so naturally I pick one for him and off he goes to look at bugs and splash in puddles, lemon in hand. Those lemons that haven't been destroyed during his adventures end up in our fruit bowl at the end of the day. And as you can imagine, we now have a mountain of lemons that need to be used.
Now our lemons are not the popular Meyer variety that are more sweet than sour (though those are pretty wonderful in their own right). Ours are the mouth puckering sour lemons that need a creamy milk and a bit of sugar to mellow out. Add to that a crunchy slightly spicy cookie crumble and you've got a pretty fantastic (and easy!) treat to enjoy. While I think true ginger snaps would really pair well with the tangy lemon, this crumble topping works pretty darn well in a pinch. And this recipe makes quite a bit more topping than you might need for the pudding. But once you taste it, I doubt you'll have much difficulty finding ways to use it up.
It was an easy decision to incorporate
a2 Milk®
into this recipe without fear of serving it to guests who couldn't eat much dairy. I've had the opportunity to try
a2 Milk®
a few times now and I have to say it does seem pretty gentle on my stomach too. If you have any concerns about digestive discomfort from dairy, you may choose to omit the butter in this pudding recipe and stick with milk which contains only A2 proteins. Similarly, you can use coconut oil for the crumble topping in place of butter.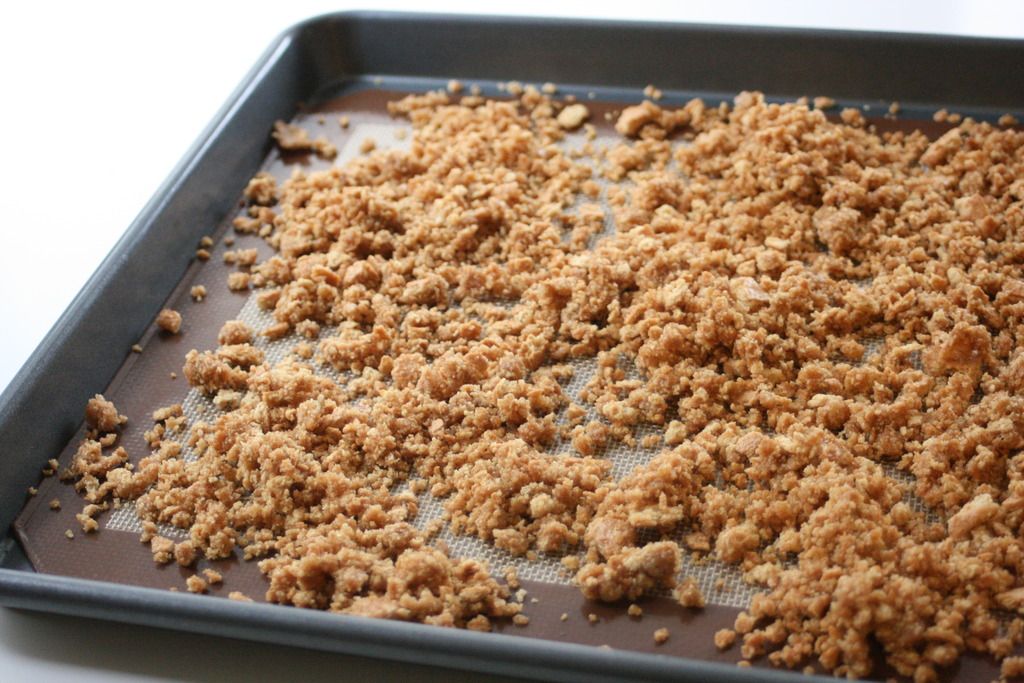 Gingery Crumble Topping
Ingredients
1 sleeve of graham crackers
6 Tbsp of melted unsalted butter (or coconut oil)
1/4 cup light brown sugar
1 tsp of ground ginger
1/4 tsp of ground cinnamon
Instructions
Preheat oven to 325ºF.

Crumble graham crackers in package and pour into a bowl.

Mix in butter (or coconut oil) and spices.

Spread crumble mixture on a lined baking sheet and bake until golden brown (about 10-12 minutes).

Let cool and store in a sealed container until ready to top pudding.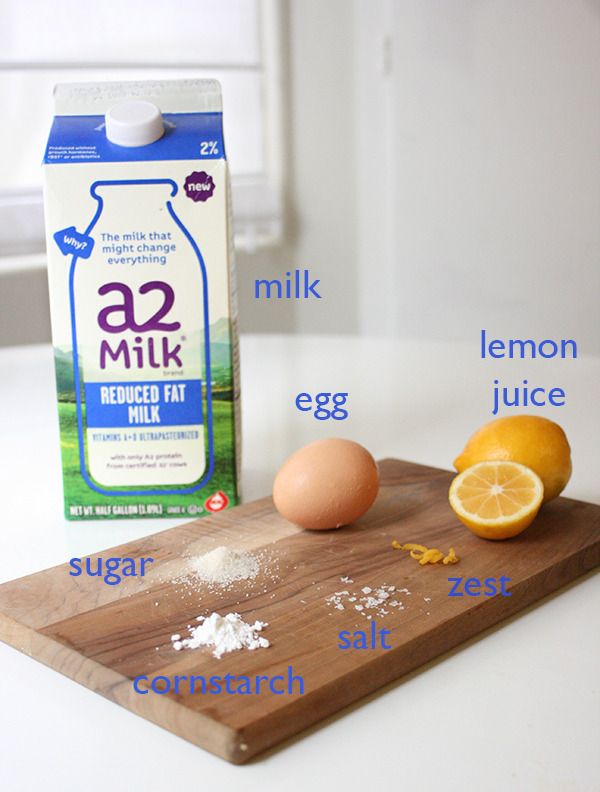 Lemon Pudding (made with a2 Milk®)
Ingredients
2 1/2 cups a2 Milk®
1/2 cup granulated sugar (less if you want a tarter pudding)
1/4 cup of cornstarch
3 - 4 medium lemons juiced (approx. 1/2 cup)
3 - 4 medium lemons finely zested (approx. 2 Tbsp)
3 egg yolks (lightly whisked)
1/2 tsp vanilla extract
pinch of salt
2 Tbsp melted butter (optional)
Instructions
In a medium saucepan, combine together sugar and cornstarch thoroughly.

Stir in milk and turn on stove to medium heat.

Add egg yolks, lemon zest, vanilla, and salt.

Stir continually until mixture has thickened (approx 5-8 minutes)

Remove from heat and add lemon juice (and butter, for extra creaminess, if you wish).

Pour in glasses and let cool.

Chill in the refrigerator for at least 2 hours before serving.

Enjoy!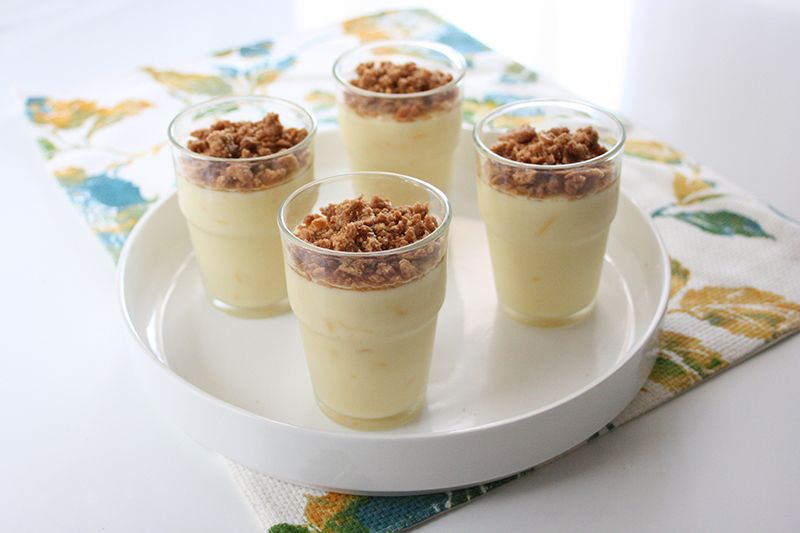 If you'd like to try a2 Milk® for yourself, grab this
a2 Milk® $1 Off Coupon
and check the
Product Locator
to see which grocery stores near you are carrying it.
For more information on the a2 Milk Company™ as well as other delicious recipes, check them out on
Facebook
,
Twitter
, or
Pinterest
.